THANK YOU
HEALTHCARE HEROES!
They're staying at work for us, and we're working to send help their way!
continue to share the love
and your photos
with us using
#MyBaggCares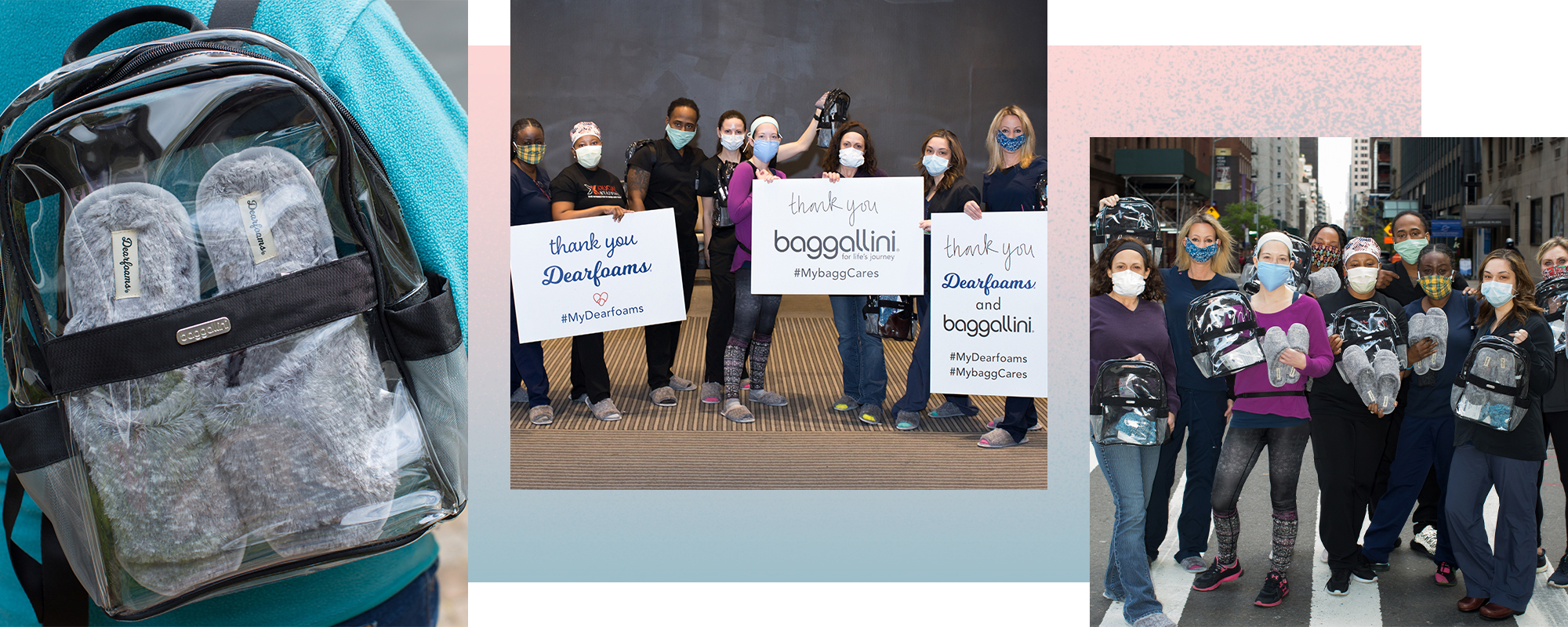 here's to our heroes
Alongside our sister brand Dearfoams, baggallini recently donated over 750 backpacks to nurses staffing NYC hospitals as they sacrifice family time to protect us.
MORE RECIPIENTS
CONE HEALTH
"Cone Health thanks baggallini for the generous donation of fanny packs to be given to our courageous health care team. We are delighted to provide them with a safe place to keep their belongings. These acts of kindness lift our spirits and make a huge impact on everyone working on the front lines,"
states Michelle Schneider,
Chief Philanthropy Officer, Cone Health.
MARTINS POINT HEALTHCARE
"I was stunned to see how happy my staff was with the fanny
packs. It was like Christmas morning on the COVID line."
Dr. Patrick Connolly
NURSES OF INSTAGRAM
"A special thank you to @baggallini for
their donation to my facility, forever grateful."
@nursesofinstagram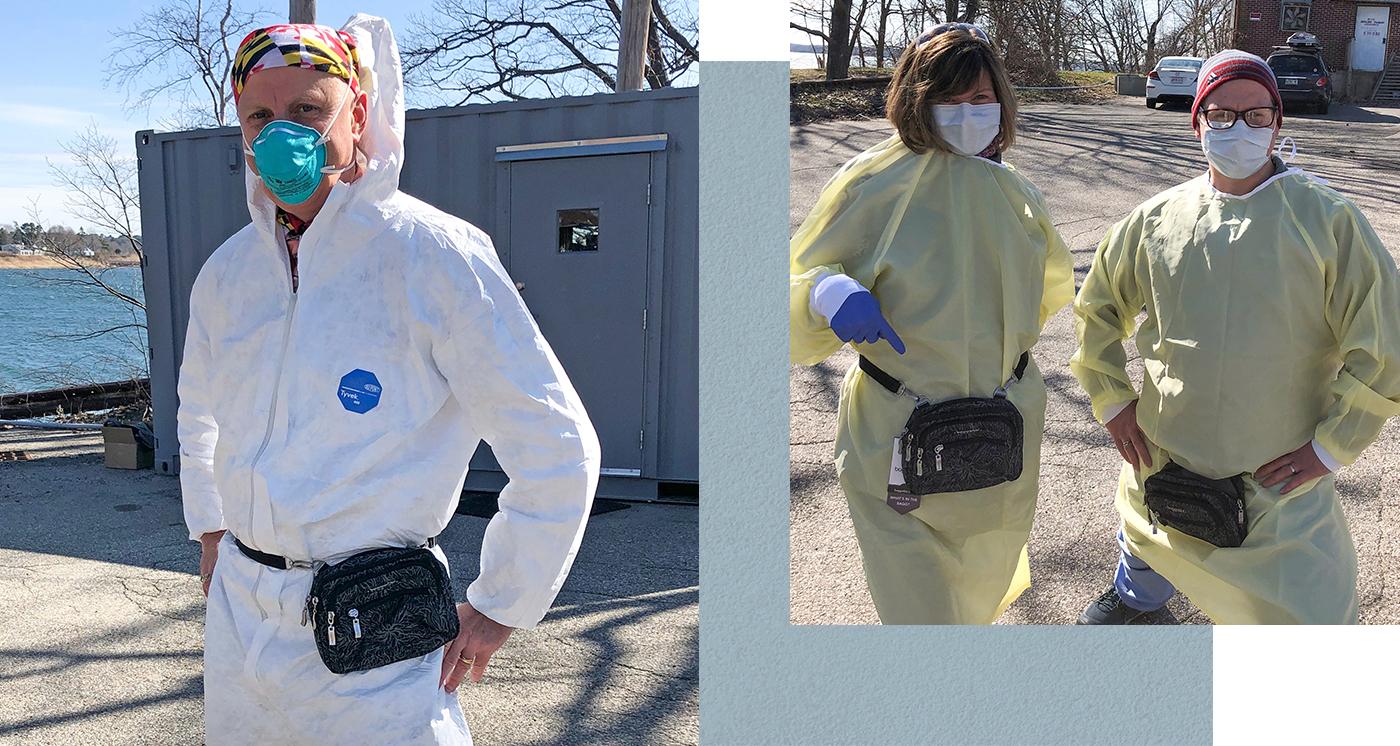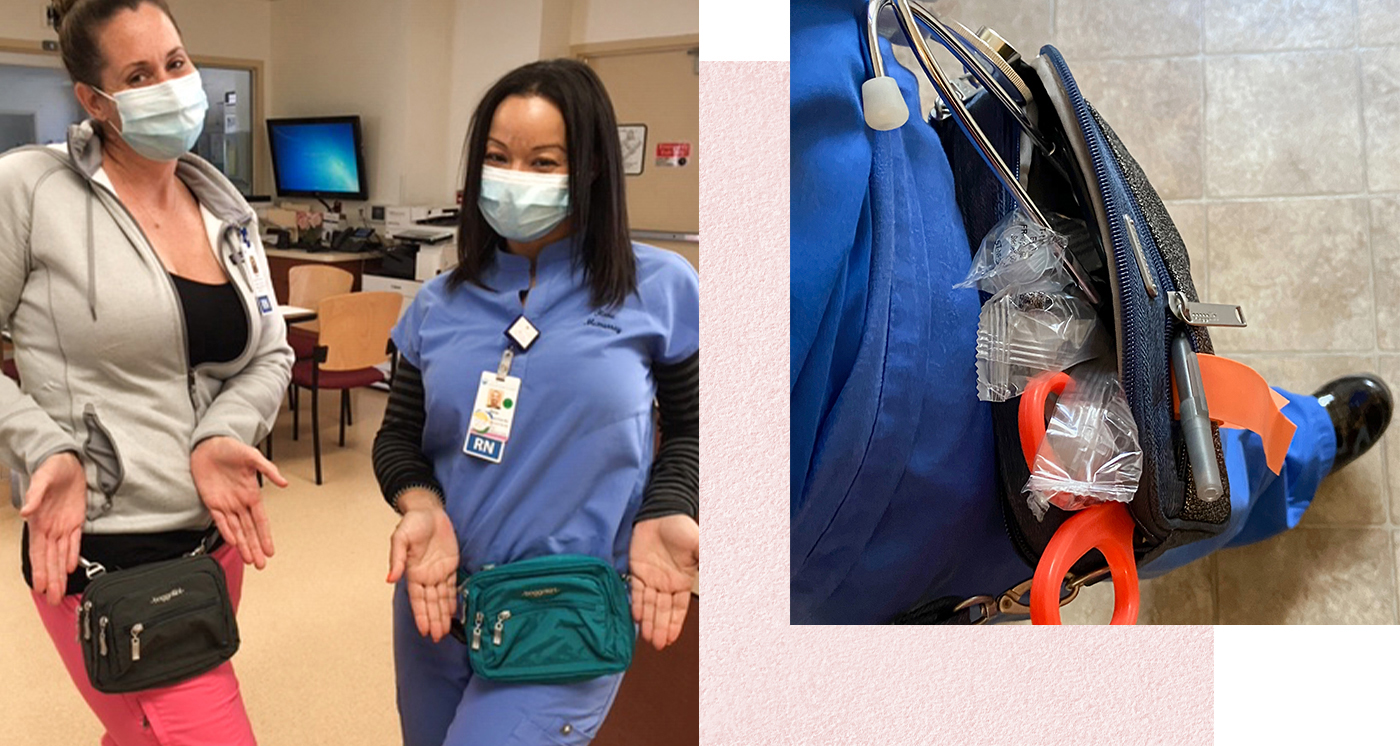 Ventura County
Medical Center
"I love it, this is the perfect size for use around the hospital."
Paola, RN

"Super cute and I love the functionality of it for work."
Melody, RN

Dear Customers,

The baggallini team would like to thank our loyal and supportive community for making the "buy one, give one" program a great success. To thank our fearless and dedicated healthcare heroes for their continuous commitment in the fight against COVID19 we were able to donate 1,933 bags nationwide, all thanks to your help! Together, we were able to donate many bags to our heroes to show our appreciation for their hard work and help put a smile on their face. We thank you once again for your support, and to remind you, that through this tough time we're with you every step of the way.

Stay healthy and stay safe,

donating
100,000 masks
to healthcare heroes
In collaboration with our sister brand, Dearfoams, RG Barry Corporation is donating 100,000 face masks to healthcare heroes.